Powerflex Rr Radius Arm Front Bushes For Range Rover Classic 1970-1985 PFR32-111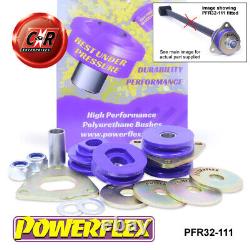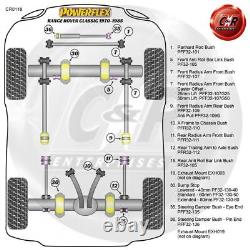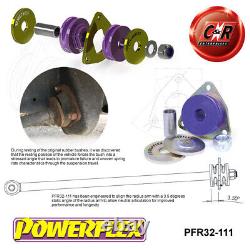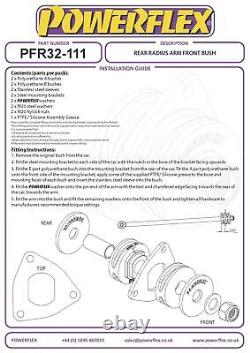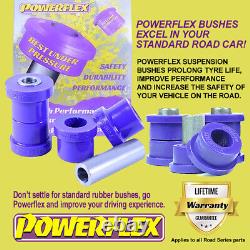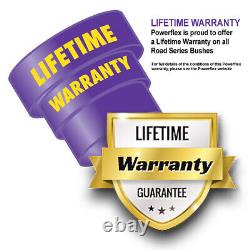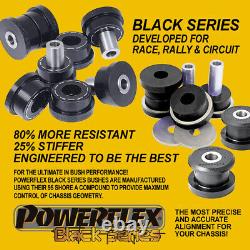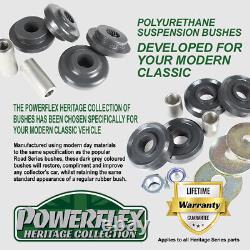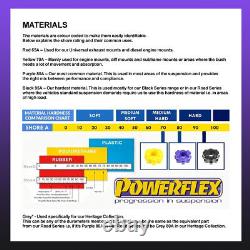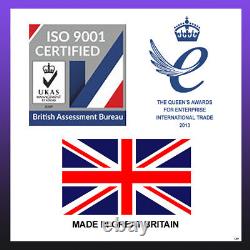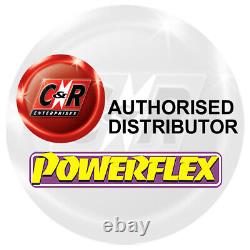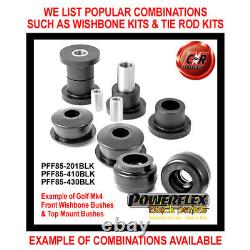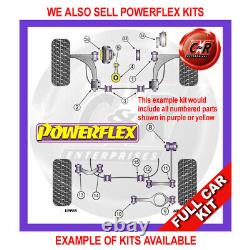 Vehicle Fitment Information (Compatibility): We include vehicle fitment Compatibility on many of our Powerflex listings but please note this information is to be used as a guide only. Fits Land Rover Range Rover Classic (1970 - 1985) Powerflex Road Series Rear Radius Arm Front Bushes PFR32-111.
Powerflex Road Series Rear Radius Arm Front Bushes for: Land Rover Range Rover Classic (1970 - 1985). This listing is for 2 Powerflex Road Series Rear Radius Arm Front Bushes with the Part Number: PFR32-111. During testing of the original rubber bushes, it was discovered that the resting position of the vehicle forces the bush into a stressed angle that leads to premature failure and uneven spring rate characteristics through the suspension travel. PFR32-111 has been engineered to align the radius arm with a 3.5 degrees static angle of the radius arm to allow neutral articulation for improved performance and longevity. Manufactuers Original Part Numbers: STC618 NTC9027. To help identify the correct Powerflex Road or Black Series Bush(es) you require, please refer to the location diagram further down the listing. PFR32-111 is location 11 on the diagram below. To be sure of the correct fitment, please use the further specification data above to assist you. These include items such as Wishbone bushes, Anti roll bar bushes, Steering rack bushes, Bumpstops, Rear axle bushes and Complete Car Kits etc. Bushes are one of the most highly stressed components fitted to a car. They undergo enormous strain, in the most arduous of conditions with no maintenance or lubrication. Conventional rubber bushes deteriorate with age allowing movement of suspension components and geometry. Powerflex Bushes are made from a technologically advanced polyurethane plastic compound. This compound overcomes the common problem associated with harder bushes which is increased noise. By correct engineering the polyurethane compound bushes can be made 25-30% stiffer than rubber bushes, but with exactly the same noise absorption properties. Unlike old technology Poly bushes any increase in vibration / harshness felt through the vehicle is normally undetectable. We Also Sell Powerflex Bushes For all Makes and Models of car. C&R sell an extensive range of replacement and High Performance parts for your VW, Audi, Seat and Skoda.
Stocking only the Highest Quality brands such as: K&N, Black Diamond, Goodridge, Piper, Kent, Jetex, Superpro, Powerflex, Prothane, Vibra Technics, Redline, Eibach, Koni, Scorpion Exhausts and Weitec. We're not just "box movers" we are able to offer in depth technical advise relating to the product or we can provide a fitting service on most of the VAG Group parts we sell in our Nottingham workshop. C & R Enterprises The Volkswagen, Audi, Seat and Skoda Specialists. We also sell numerous brands for all other makes of cars too.
Technical Advisors to "Golf+" magazine for over 10 years Largest contributor to "vwaudiforum. Uk" With our experience we can guide you to the right part for your car We can problem solve and repair your vehicle in our workshops.

---