NOS Range Rover Classic 3.5 V8 2 Door LH Manual Window Regulator 390826 MTC3776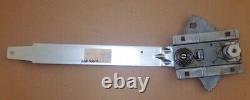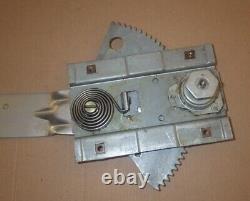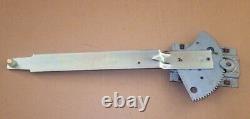 THIS ITEM IT IS IMPOSSIBILE. TO FIND NEW & USED. 2 Door 3.5 V8. The Manual Window Regulator is Genuine of the time, and comes from an old official Land Rover dealer that has long since closed. Unfortunately due to all the time during which it remained in the warehouse the original packaging was ruined and lost, but as you can see, unlike the Manual Window Regulator replacement, this one that is Genuine has the part of the mechanism with the hot-dip galvanized toothing and spring support, while the replacement ones are all electrolytically galvanized, and therefore decidedly less robust than the genuine hot-dip galvanized ones, and therefore built with a much more robust and quality material.
Look at my other Land Rover Series NOS & USED items! SEE MY ALL 100 % FEEDBACK POSITIVE.
PLEASE ASK ME TO CONFERM.

---